Earlier this year I embarked on the journey of designing a simple but expandable robot that any electronics enthusiast could build. I knew several nice kits from brands like Lego, Makeblock, OWI Robotics, etc, but I considered them to be normally either too expensive or too simple and limited. There are also many generic unbranded kits on eBay which suspiciously have all pretty much the same design but vary mostly in their debatable choices for hardware and layout.
I wanted to do something flexible but not too expensive nor flashy, much like the unbranded kits, but with better design practices in mind, and engineered to be heavily customizable.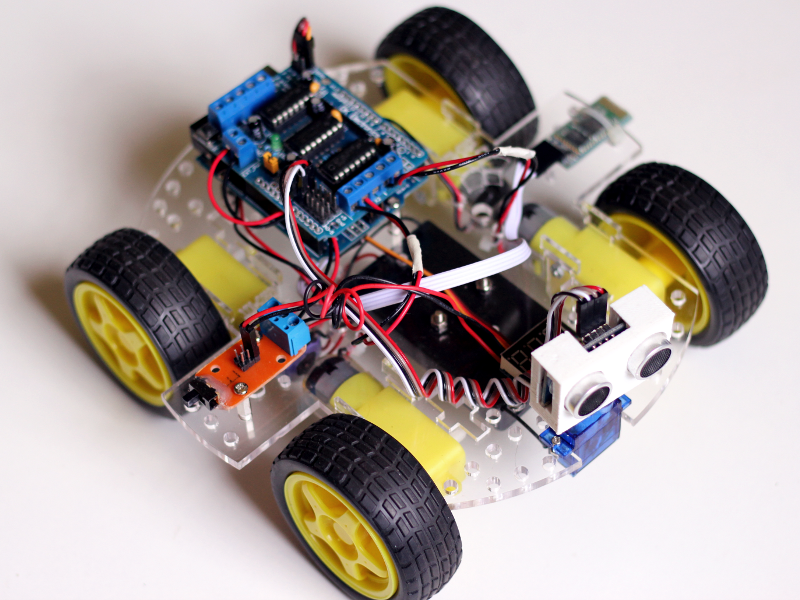 Thus ORC-KIT was born, and with the help of a local hackerspace I was able to build the first prototype back in March, which I've been further improving while also writing the documentation and related software.
I drew, of course, a lot of inspiration from the most generic kits, especially when it comes to materials, but I designed every part from scratch to make the robot robust and with a decent weight distribution with symmetrically placed mounting points for extra hardware. You'll find in ORC-KIT room for many possible power configurations and hardware choices that you can make without modifying a single thing from the design.
If you want to change something, however, you can totally customize the parts and make spare and replacement parts to your heart's content, since the whole design is Open Source.
You can find the project files on GitHub and a long write-up here about the project and how to build one yourself.